13 mars 2008
4
13
/

03
/

mars
/

2008
11:51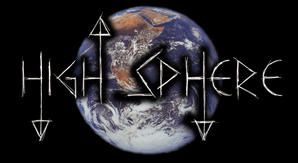 Hello Everyone and welcome on the brand new blog of the French heavy /prog metal band : HIGH SPHERE!

You will find on these pages all the NEWS concerning the current activities of the band as well as all the info about its past and future life...

Do not forget to come and visit us as often as possible to get some updates about our various MUSICAL PROJECTS.

Please do not hesitate to contact us by leaving your comments on this BLOG if you have any questions about us, our music or if you want to get a FREE OF CHARGE MP3 copy of our first EP released in 2004 : FORGOTTEN WORLDS PART 1 : The Lost Continent.

If you want to keep more easily in touch with the "SPHERIANS COMMUNITY", we strongly suggest you to subscribe to our Newsletter (see bottom right of this page) so that you can receive all the recent information about HIGH SPHERE directly in your personnal email box and stay in close touch with the "SPHERIANS COMMUNITY".

Wishing you a pleasant travel through the musical universe of HIGH SPHERE....

Keep on rockin' in a free world!


UP THE SPHERIANS!